Our Legacy
---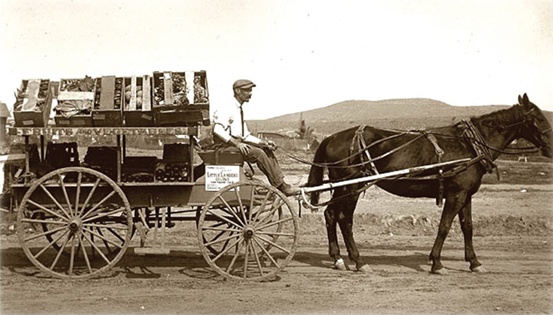 In 1908, Morris Brown, a Russian immigrant, would take his horse-drawn cart 20 miles from the small farming town of Bremen, Indiana to the city of South Bend to trade eggs and other farm produce. On the road from Bremen to South Bend one day, Morris was asked if he would like to trade produce for peppermint oil. He was unaware of its value, but decided to take a chance and try it. Soon, Morris & his sons realized they could earn more trading peppermint oil than they could with farm produce, clearing the way for M. Brown & Sons. The Brown family worked tirelessly in this new venture to support their families while providing a growing service to their customers.
In 1974, Irvin Brown, Morris' grandson expanded the business by selling herbs, spices, and decorative botanicals. M. Brown & Sons soon after merged with The Lebermuth Company. Our original ethics and commitment to quality customer satisfaction remained.
Our family & company culture echo our founders ideals, in America's heartland. Our legacy, passion, & rich history contribute to who we are. Today Lebermuth is still owned and operated by the Brown family. In the past few decades Lebermuth has been committed to employing internationally renowned chemists and formulators. The facilities have also grown to house some of the most advanced processing equipment in the industry. We go to the ends of the earth to bring you the finest mother nature has to offer. Being "green" has always been and will always be, the true essence of Lebermuth.