Essential Oils
The Lebermuth Company has expanded from growing and distilling mint oil to selling and processing nearly every essential oil in the world. We work directly with our global suppliers to bring you the best product possible. We then use our extensive knowledge of essential oils to create our signature flavors and fragrances.
---
Sourcing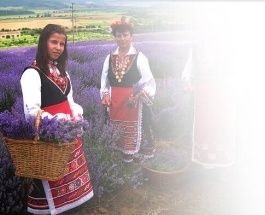 Lebermuth's Vendor Qualification Program assures our customers of source quality and purity. Each of our sources, which span the globe in over 30 countries, must submit documentation outlining product specifications, labeling standards and container compliance for every product to satisfy our uncompromising standards for pure, consistent and reliable essential oils. Cultivated over generations, we share unmatched relationships with each of our growers, and they share our commitment to producing only the highest quality ingredients. With this solid foundation of grower direct premium oils, Lebermuth supplies customers with a solid source of purity and quality now and for years to come.
Research and Development
Lebermuth's success is built on the ability to respond to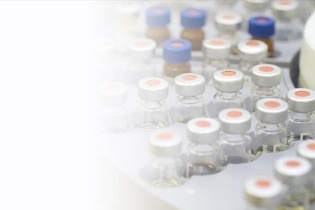 individual client needs through the research and development of products and product qualities desired in the market. Our chemists are currently making new discoveries in the Antifungal, Antimicrobial, and repellent properties of essential oils, striving to meet qualitative demands of the markets you serve. New characteristics are noted in studies, presenting clients with an in-house R&D department in areas offering distinct competitive advantage. We offer certified kosher and organic products, and can provide certificates of each as well as natural certification for pure and natural essential oils.
Market Reports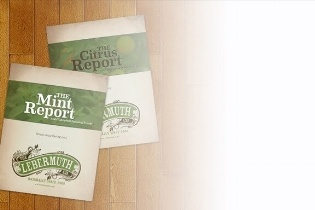 Lebermuth monitors crop and field status and supplies our customers with regular market reports filled with valuable crop information to help our customers make good and informed decisions about when and how much to buy at a particular point in time.
The 2017 Mint Report will be released soon. Please contact your sales representative for more immediate information.
Fair Trade
In conjunction with Fair for Life, The Lebermuth
Company is now proud to offer Fair Trade Essential Oils!
The Essence of Fair Trade
To work with marginalized producers and workers in order to help them move from a position of vulnerability to security and economic self-sufficiency.

To empower producers and workers as stakeholders in their own organizations.

To play a wider role in the global arena to achieve greater equity in international trade.